Table of contents: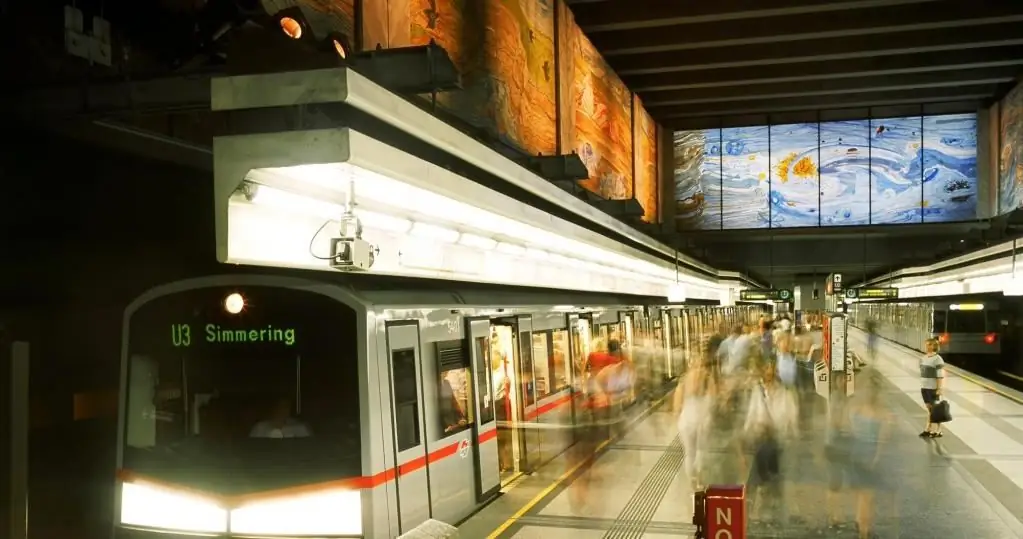 Construction of Vienna's U-Bahn metro system began in 1969, making it one of the most modern in Europe. However, before it was built, the townspeople used the city railway - the Stadtbahn, or City Railway, built in 1898-1901. The modern metro includes several of its sections and is connected with high-speed railways.
Vienna's public transport is the "key" to the city, it provides a great opportunity to explore one of the most beautiful European capitals. The metro plays a leading role in Vienna. How to use it, where to buy tickets, how much they cost, what lines are available and what are the opening hours - read about all this later in the article.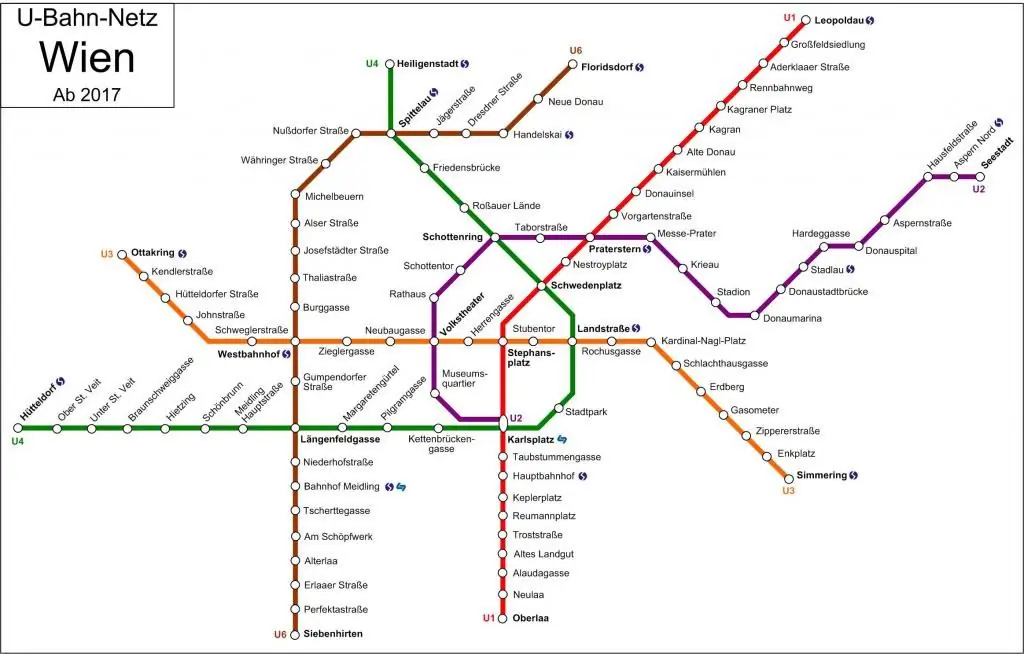 A Brief History
It is believed that the modern Vienna underground was opened on May 8, 1976. However, his story began much earlier:
In 1898 the Otto Wagner Metropolitan Railway was officially opened. The current subway is based on this system. Stadtbahn was a full-fledged ironexpensive, powered by steam engines.
In 1925, the Stadtbahn opened after reconstruction and electrification. However, the lines were basically the same as before, the rolling stock was re-equipped with tram cars.
In 1976, the first new underground train was launched on a short section between Heligenstadt and Friedensbrücke. However, passenger trains have been running on this section since 1899.
In 1978 the first new tunnel was opened between Karlsplatz and Reumannplatz. The opening of the new tunnel was accompanied by festivities.
The brown and orange subway lines were mostly built between 1989 and 2000.
According to the UITP (International Association of Public Transport), the Vienna Metro is one of the most efficient public transport systems in the world. In 2009, it served more than 1.3 million passengers daily, and in 2011, the passenger traffic amounted to 567.6 million people. The network is constantly expanding and rolling stock is being updated. Since 1969, 200 million euros have been invested annually in the expansion of the Vienna Underground.
Metro lines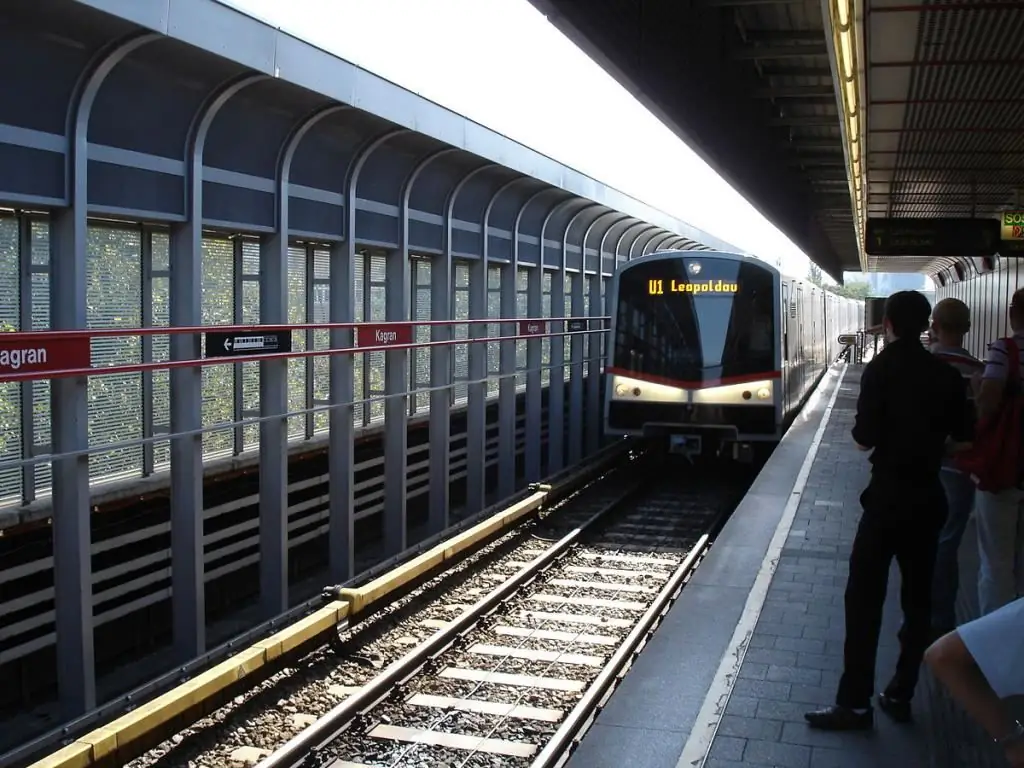 To understand how to use the metro in Vienna, you first need to study its structure. The Vienna U-Bahn has five lines. All routes are underground, but some of them include land sections.
Line U1 (red) connects the north and south of Vienna, from the Leopoldau station to Overlaa. On this route there is a stop Stephansplatz - the square in the city center, on which stands the Cathedral of St. Stephen.
One of the metro stations is Vienna's main station - Hauptbahnhopf. From it you can get not only anywhere in Austria, but also to many other cities in Europe by train, train or bus.
Line U2 (magenta) covers the city center in a semi-circular route connecting Stadion metro station (stadium) with Karlsplatz. This line connects you to the MuseumsQuartier, Karlskirche and Parliament Buildings.
The Purple Line is by far the shortest, and due to the fact that it consists mainly of a converted tram tunnel built in the 60s, it is also the slowest. Five of the twenty stations were opened in 2008 for the European Football Championship, six more in 2010 and three in 2013
Line U3 (orange) crosses the city from northwest to southeast, from Ottakring to Simmering, passing through some tourist attractions including Stephansplatz and the Hofburg Palace. Two of its stations are ground. From Wien Mitte station on this line you can get to the airport by train.
Line U4 (green) connects Hütteldorf in the west with Heiligenstadt in the north with an important stop at Schönbrunn Palace. The line is built on a modernized line of the Viennese city road, which operated at the beginning of the twentieth century.
Line U6 (brown) goes to the northern and southern outskirts of Vienna. The longest metro line is 17.3 km long and has 24 stations. Only it uses a rolling tram. The line does not pass through the center of Vienna.
Schedule and frequency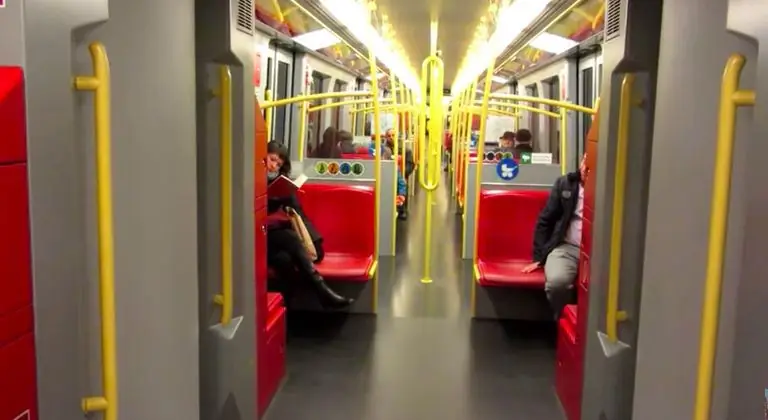 Vienna Metro Hours: 5 am to midnight daily. In February 2010, a city referendum decided to extend night hours on pre-holiday days and weekends. However, it will never be superfluous for tourists to clarify how long the metro in Vienna runs on a particular holiday, so it's easier to plan a route in an unfamiliar city.
Trains usually leave every 5 minutes. During busier hours, they run more frequently, every two to four minutes, and after 8:30 p.m., they run less frequently, every seven to eight minutes.
Prices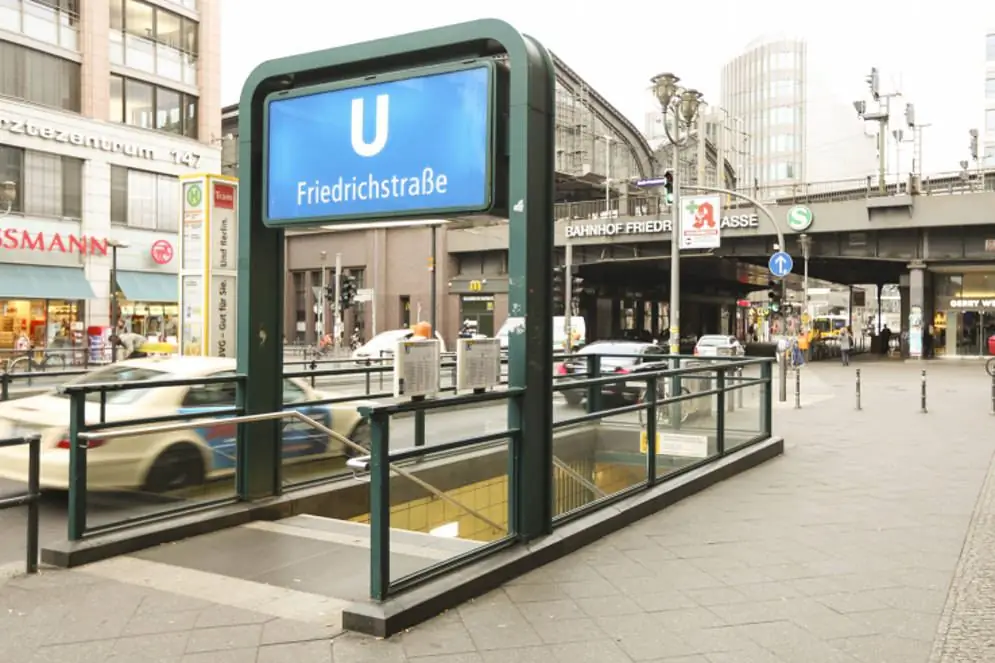 The next important point on how to use the metro in Vienna is the types and cost of tickets, access control. As in most European cities, the Austrian capital has a travel card system. Unified travel cards are also valid in the Vienna metro. Tickets for public transport cost from 2.20 euros. This is the cheapest option. With such a ticket, you can only ride the metro, if you also need ground transport, you will have to pay 2, 40. Such travel cards are valid for one hour. Tourists who plan to move around the city a lot are best suited for complex tickets for 24, 48 or 72 hours, which cost 8, 13, 30 and 16.50 euros, respectively. They can be used both in the Vienna metro and to pay for travel on other public transport
Fare control
There is no exit and entrance control in the Vienna metro, validation of issued cards is free. However, this should not encourage you to travelwithout a ticket. Rarely and selectively, checks of their presence with passengers are still carried out, moreover, directly in the rolling stock. Using public transport without a paid ticket, you risk paying a fine of 100 euros.
Where and how to buy a metro ticket in Vienna?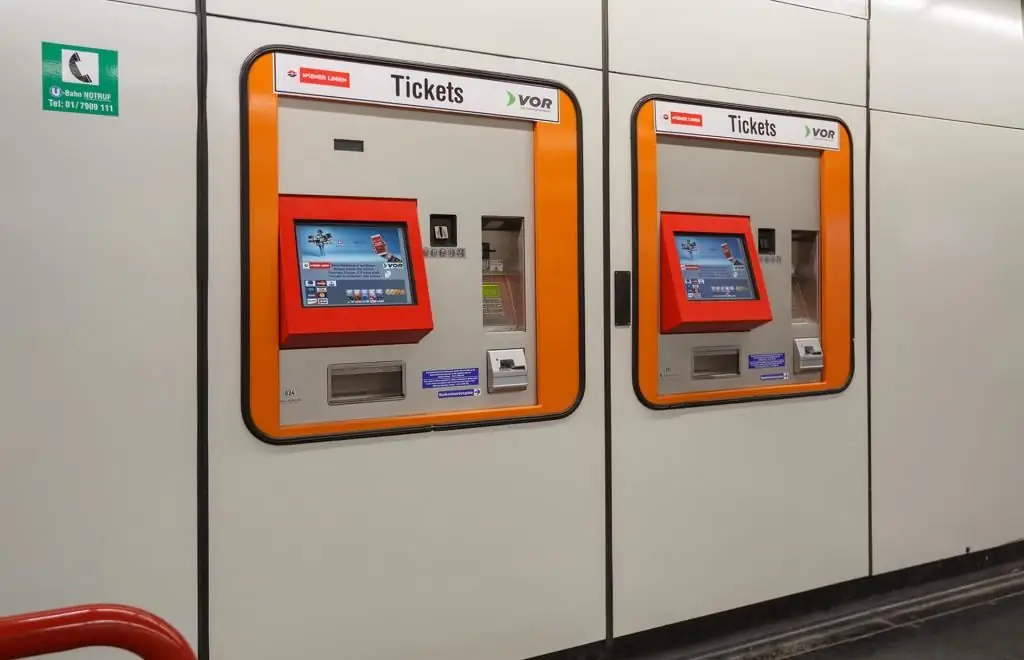 There are two ways to buy a travel card or ticket for a single trip on Vienna's public transport. Firstly, in special machines that are at metro stations and bus stops. You will notice them immediately by the bright orange stripes. The interface is very simple and understandable even for those who do not speak foreign languages. Secondly, at the box office Wiener Linien. You can also purchase tickets from them through a mobile application, which is also very convenient, you do not need to stand in line. Well, besides this, travel cards are sold by bus and tram drivers themselves, as well as in tobacco shops.
Vienna City Card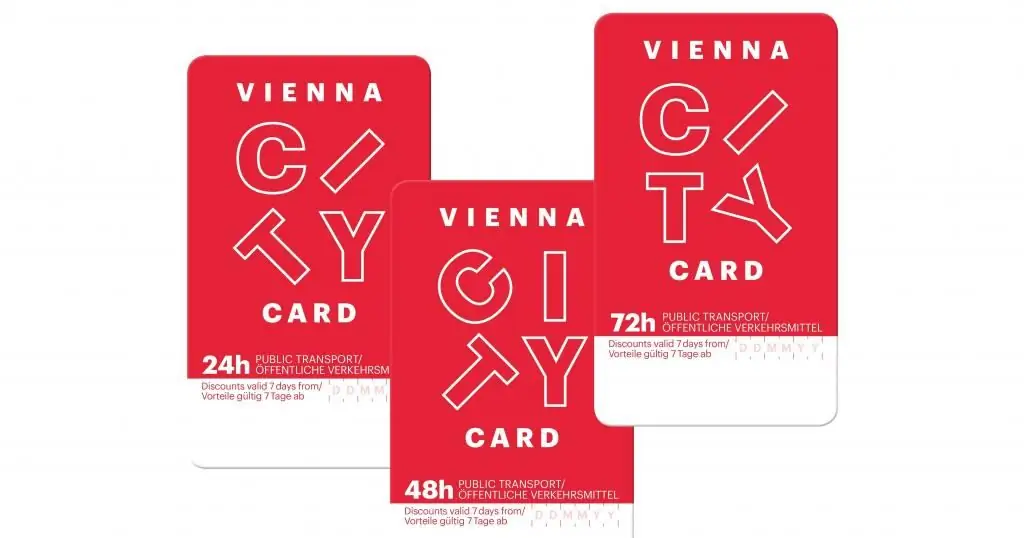 The Vienna City Card is an additional option during your visit to Vienna. If you want to explore the city on your own and go on an adventure, you can purchase the Vienna City Card immediately upon arrival or in advance through the official website, the ideal companion in Vienna. The card will make you mobile, because thanks to it you can already get from the airport to the city center for free. Add to this attractive discounts on tickets to museums and excursions, theater and concerts, discount coupons for shopping and restaurants.
You can buy a card online or in touristinformation centers, at the railway station, airport information desk. Don't confuse the Vienna City Card with the Vienna Pass, which only grants its users free entry to Vienna's top attractions, no public transport.
Recommended: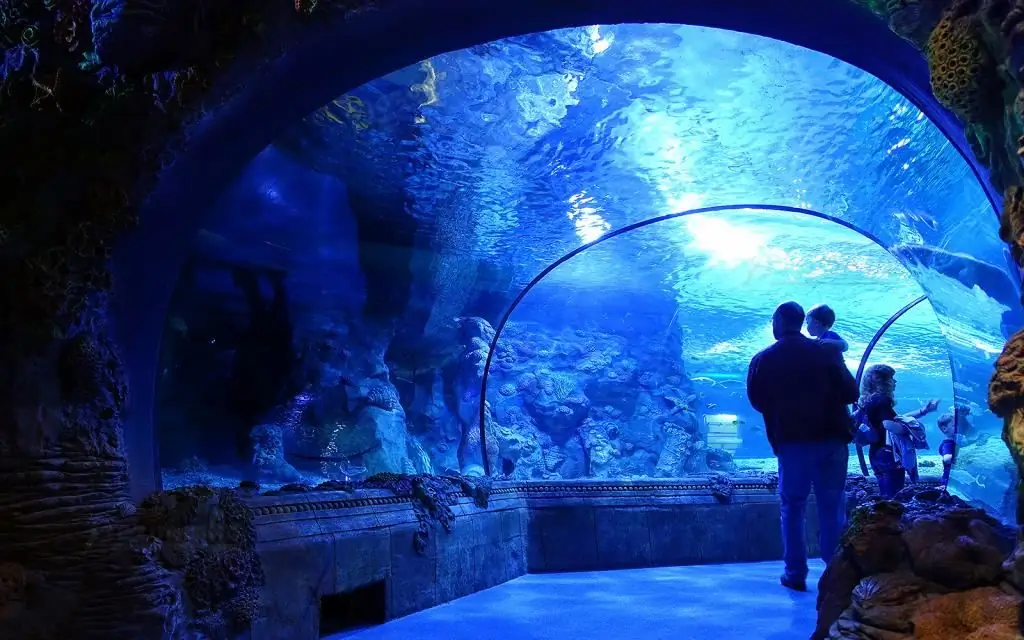 Modern technologies provide an opportunity to touch the fauna and flora of the seas and oceans without leaving a large city. Visitors are separated from the wild only by strong, but completely transparent glass. In the article, we will consider the best oceanariums in Moscow, their features. We will also study the reviews and locations of each of them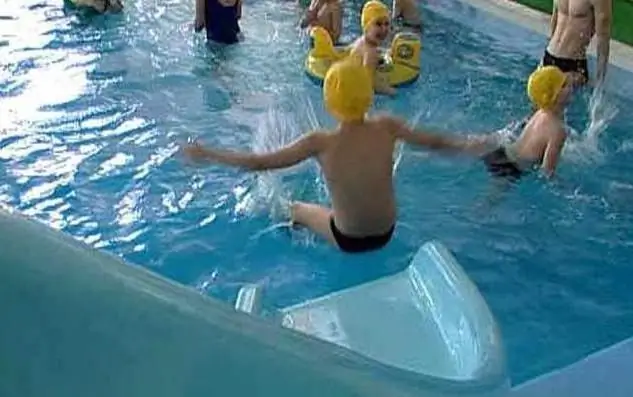 Recently, water parks have become extremely popular not only in the US, where entertainment was invented, but all over the world. Europeans consider visiting this institution a mandatory attribute of a he althy lifestyle. Especially popular are water parks combined with large shopping malls (shopping and entertainment centers)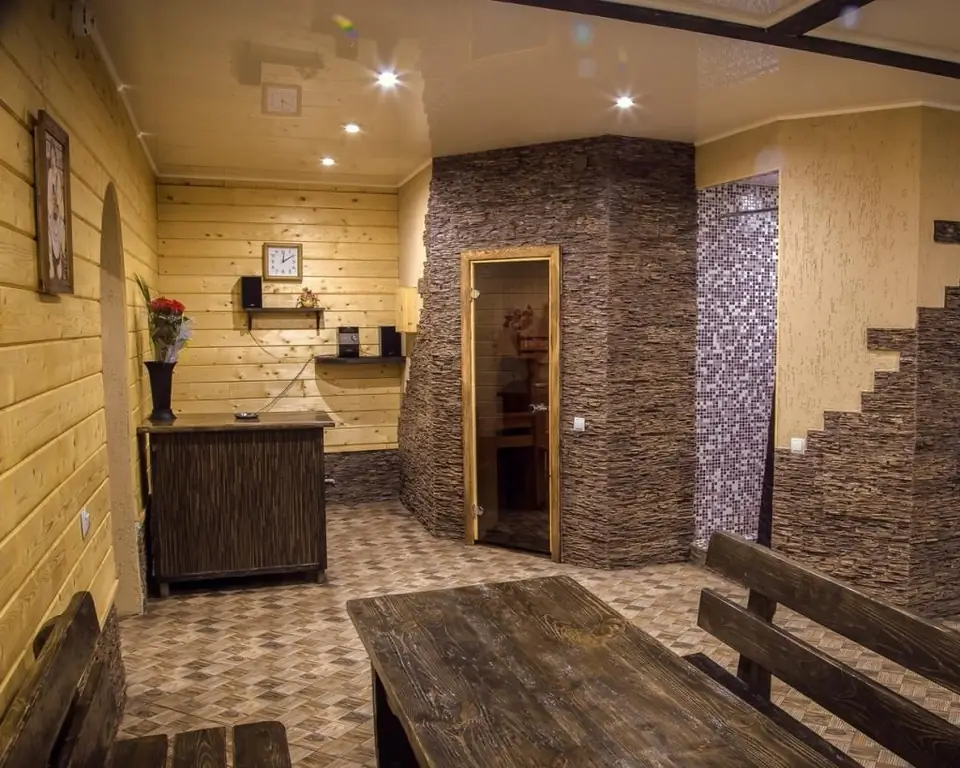 Prokopievsk is a city in the Kemerovo region, founded in the 17th century. There are interesting monuments, entertainment centers, as well as saunas. In Prokopyevsk they are visited by a large number of residents. Our story is about the best of them. Addresses, opening hours, description, as well as visitor reviews - all this will be presented below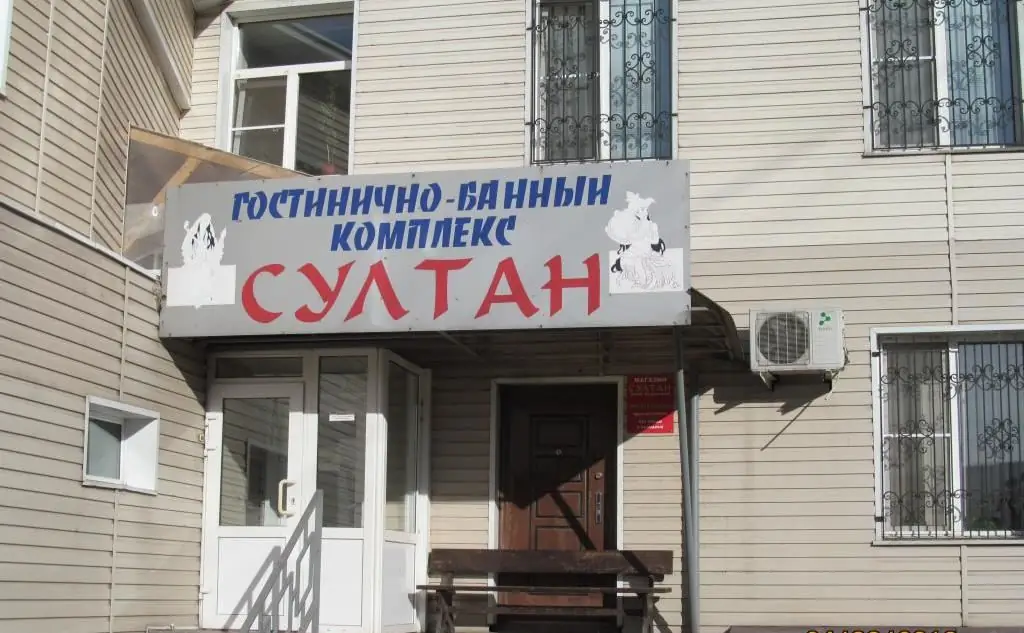 Do you like baths? If yes, then you need to find a suitable steam room for yourself, where you would go periodically and with great pleasure. It is advisable to choose a place according to the reviews of visitors, so that you can be sure of the high quality of service. Today we present to your attention the sauna "Sultan" (Novokuznetsk)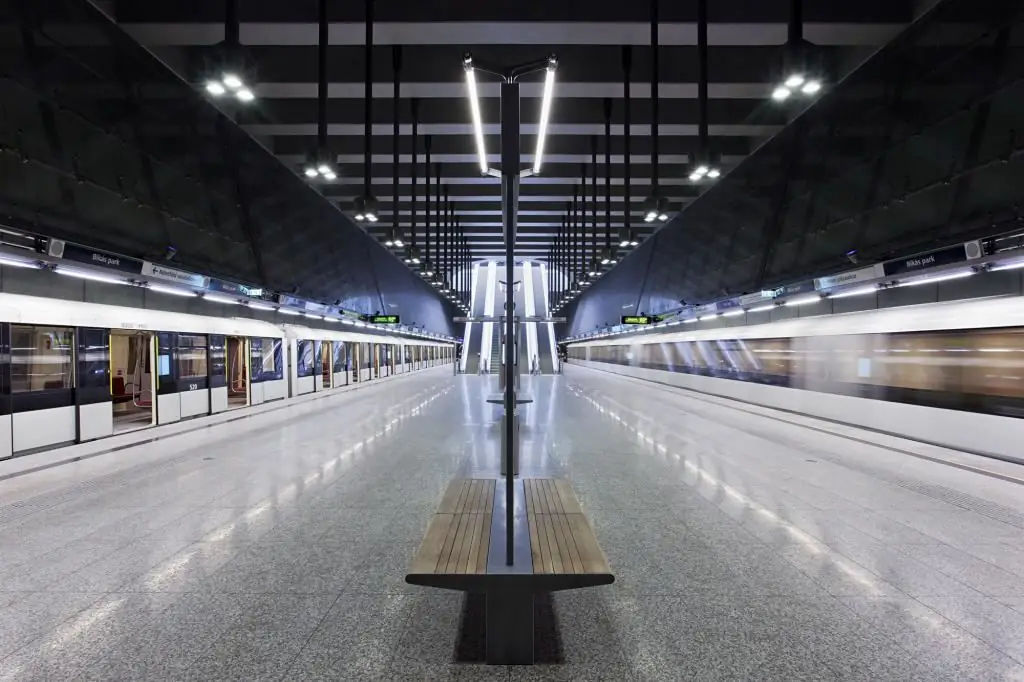 Many major cities in Europe have a "subway" that is very useful for unloading trams and buses. After all, this method of transportation is very convenient - you do not stand in traffic jams and do not swallow exhaust gases from cars. The main city of Hungary is no exception. As in any European capital, there is also a subway in Budapest. True, it is not so branched out, and the stations here are simple and functional - without marble columns and other architectural excesses