Table of contents: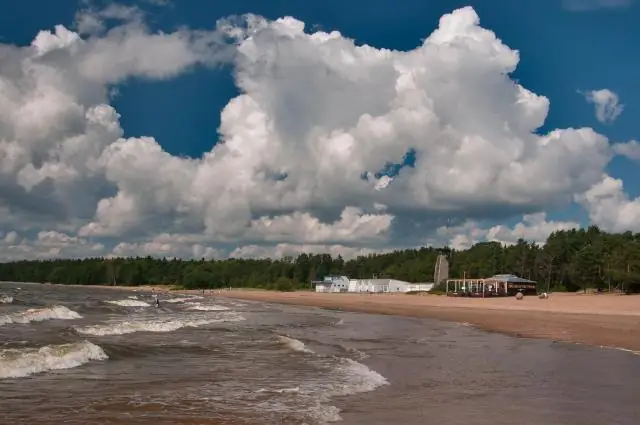 Residents of the Northern capital like to relax on their weekends away from the noisy metropolis. Although not everyone wants to give up the usual comfortable conditions even for a couple of days. But if you choose the Kronvel Park Hotel located in the resort area of St. Petersburg Repino, you will get not only picturesque views around, but also modern rooms and developed infrastructure.
Description
Country hotel is located in the village of Repino, on the shores of the Gulf of Finland, in the middle of a magnificent pine park. The distance from St. Petersburg to the village is 45 kilometers; you can get there along a modern highway. From the railway station Repino to the hotel is only one and a half kilometers. For outdoor enthusiasts, the hotel is equipped with sports grounds, playgrounds for children. An indoor swimming pool, a bathhouse, a sauna operate all year round, guests have a wide range of recreational services. The hotel offers rental of sports equipment. At will, educational excursions are organized for tourists.
Repino Cronwell Park Hotel's own restaurant serves traditional Russian and European cuisine. There is a summer terrace. The business center will help you organize conferences and business meetings. Owners of their own vehicles are provided with free secure parking. Wireless Internet access is free throughout the hotel. The hotel has 118 rooms decorated in beige and brown colors. The hotel "Repino Cronwell Park" is located at the address: Repino village of the Kurortny district of St. Petersburg, Primorskoye highway 394, lit. B.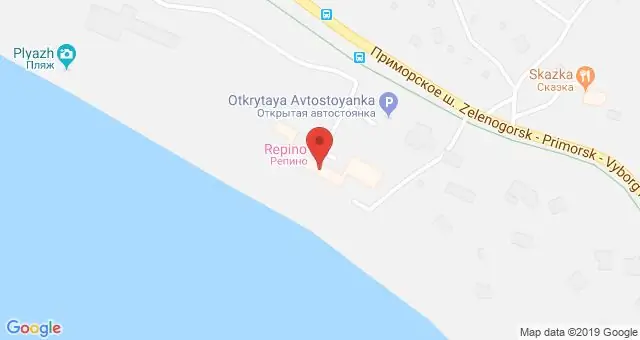 Accommodation
Several categories of rooms are offered for accommodation in a country hotel:
double standard with two single beds - 7290 rubles per night;
Studio room with a large double bed and a sofa bed - 10,040 rubles per day for two and 12,540 rubles per day for three people;
Studio room with a view - 10,950 rubles per day for two and 13,450 rubles per day for three people;
Studio room with jacuzzi - 11,190 rubles per day for two and 13,690 rubles per day for three people;
triple superior with two single beds and one bunk bed - 10,960 rubles per day;
Junior suite - 11,350 rubles per day for two and 13,850 rubles per day for three people;
suite - 12,360 rubles per day for two and 14,860 rubles per day for three people.
Prices for all rooms at the Cronwell Park Hotel(Repino) are indicated including breakfast and lunch. Optionally, full board can be included in the price.
Room amenities
"Repino Cronwell Park Hotel and SPA" has a category of three stars. All hotel rooms are equipped with the following amenities:
TV;
air conditioner;
minibar with refrigerator;
direct dial phone;
electric kettle and tea set;
bathroom with shower or bathtub;
hairdryer and free toiletries.
Superior rooms have safes and upholstered furniture in the living room. An elevator is available to access the upper floors. Rooms are cleaned daily.
Additional services
To make your stay as rich and comfortable as possible, the Cronwell Park Hotel in Repino provides a large number of additional services.
Seasonal rental of sports equipment is open. In summer you can rent bikes, badminton equipment and ski equipment in winter.
There is an ATM on site.
There are outdoor soft-surface playgrounds and an indoor playroom for young tourists.
A tour desk is available.
The cozy restaurant serves buffet meals. You can order dishes from the menu.
Lobby bar and 24-hour express bar open.
For organizing conferences and business meetings, a business center, several conference rooms and a room forprivate negotiations.
Guests can relax in the swimming pool, Turkish bath, Finnish sauna, spa and wellness center.
There is a sandy beach near the hotel.
Reception open 24/7.
He alth services
In the he alth complex of the hotel, vacationers can use several types of services.
The indoor pool of the Repino Cronwell Park Hotel with an area of 425 square meters has an original tropical shape and is equipped with hydromassage.
There is a children's pool for children under five.
Two Finnish saunas.
Turkish steam room.
Infrared sauna.
Solarium.
Spa treatments for face and body. Treatments are available by appointment.
All services are paid according to the price list. Guests of the complex can also visit the phyto-bar with a seating area.
Attractions
While on vacation in the spa hotel in Repino "Cronwell Park Hotel", you can visit nearby attractions:
museum-estate of I. E. Repin - within walking distance;
museum of folk literature - located at a distance of 9 kilometers from the hotel;
museum of vintage cars in the city of Zelenogorsk – 9.9 kilometers;
Church of the Kazan Icon of the Mother of God - 10, 3 kilometers.
We also bring to your attention the most visited places:
Repino beach - within walking distance;
Upper Park - located at a distance of 7.2 kilometers from the hotel;
city beach of Zelenogorsk - 10, 6 kilometers;
ski resort Pukhtolova Gora – 13.5 kilometers.
Reviews from tourists are positive
The guests of the hotel share their impressions of the Repino Cronwell Park vacation in objective reviews.
Holidayers highly appreciated the location of the hotel directly on the coast of the Gulf of Finland.
The territory is large and well-groomed. You can walk among the large spruces and pines. There are Scandinavian paths with numbered routes and signs.
There is a small chapel on the territory, open in the mornings.
There is a modern playground.
Good specialists work in the children's room.
Entry to free parking through the barrier.
The hotel has two elevators.
The rooms are very clean, cozy and comfortable. Towels are changed every day. Housekeeping is also daily.
The bathroom has a hairdryer and essential disposable toiletries.
The hotel has good WI-FI.
I liked the catering, everyone cooks deliciously, the presented menu is updated periodically.
Waiters clean up in a timely manner, food for children is warmed up.
Often, guests with an early check-in are immediately given the keys to the room, without making you wait.
Reviews are negative
At some points of the organization of recreation at the Repino Cronwell Park hotel, there are also negative reviews from tourists.
During the holidays, when the hotel is full, there may be problems with the availability of parking spaces.
Also, with a large check-in, large queues are formed at registration.
There are too many people at the free time in the pool. Swimming is not possible, as the guests are playing ball, jumping from the sides.
Pedantic guests who came to the pool in a cap in accordance with the rules noticed that many of these rules were not followed.
Roof in pool area needs repair.
One of the goals of a country holiday is a walk along the embankment. I would like to put benches at the exit to the sea for vacationers.
The beach near the hotel is not cleared, you have to go to the equipped beach of the village.
Some rental bikes are in poor condition.
According to some guests, the cost of staying at the hotel does not match the quality of the services provided.
Recommended: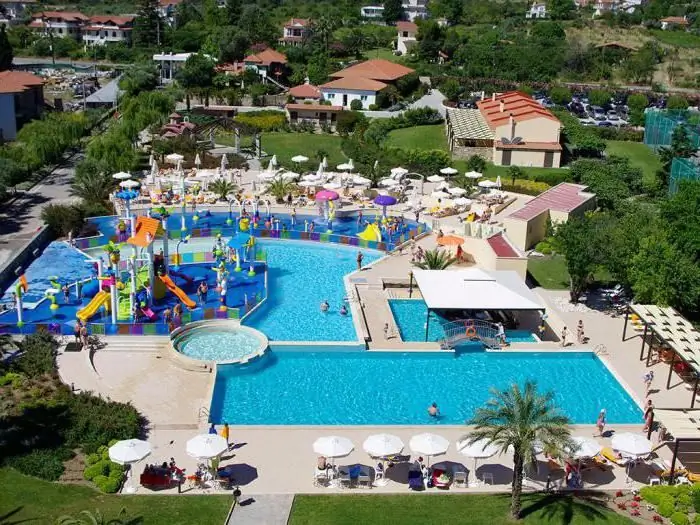 Cronwell Platamon Resort 5 is a modern all-inclusive resort hotel serving its guests. There are stylish and comfortable rooms, courteous staff, an excellent SPA center and all the necessary conditions for both adults and children. However, I would like to talk about all the features of the complex in more detail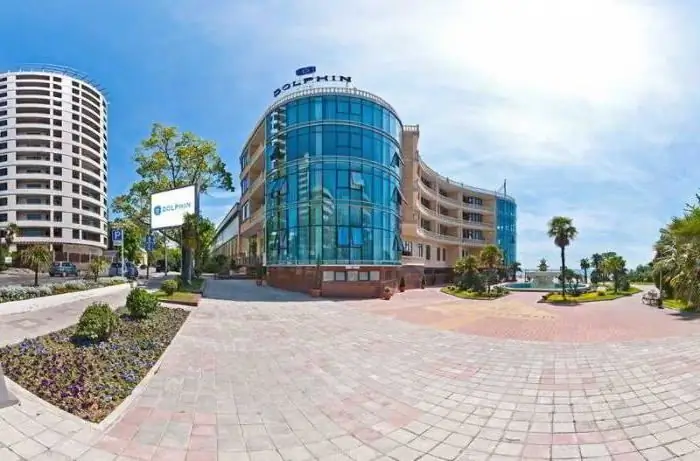 Resort hotel "Dolphin" is an elegant hotel, located in the natural surroundings of the city of Sochi on the Black Sea coast of Russia. You can come here for vacation at any time of the year. The small distance of the hotel from the famous Sochi attractions provides a unique opportunity to visit them without long transport journeys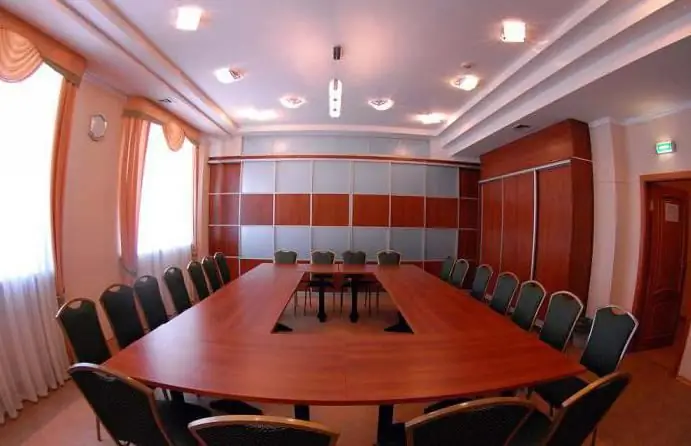 Tver is not in vain one of the most popular routes among tourists and travelers - there are many important sights here, and Tver is also a wonderful place where you can enjoy the beauty of Russian nature to your heart's content: impenetrable mysterious forests, great and small rivers, picturesque lakes

When visiting the capital of Russia, many people have a question about where to settle. It cannot be answered unequivocally. Here financial opportunities and personal preferences play an important role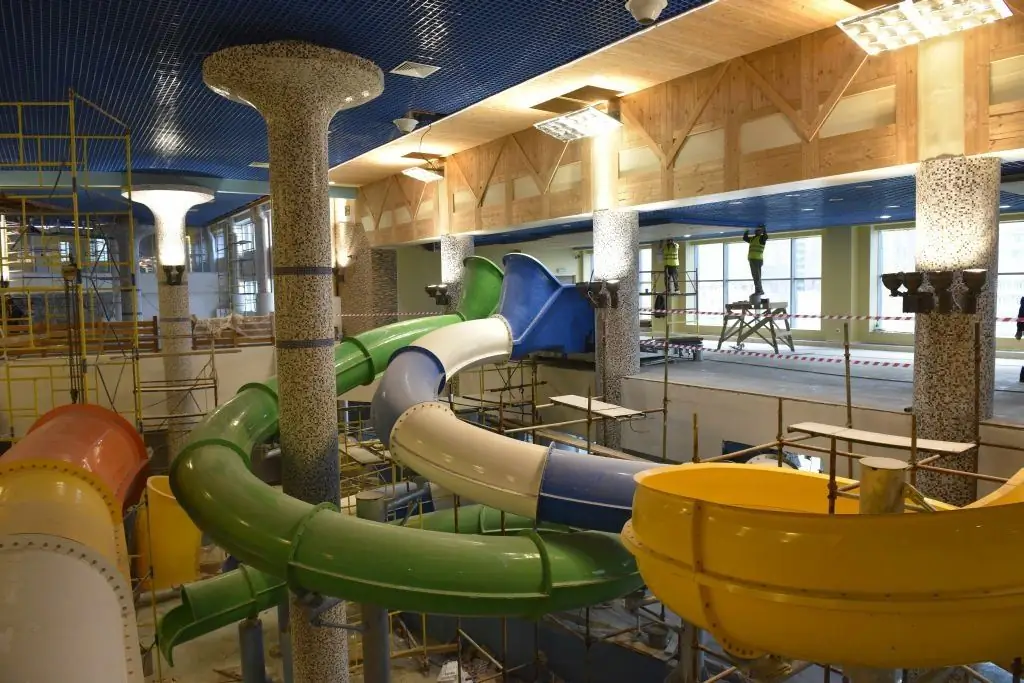 Norilsk is one of the cities of the Krasnoyarsk Territory. The climate here is quite severe. The temperature in winter can even be below minus 50 degrees, besides, cold piercing winds are constantly blowing here. But despite this, more than a hundred thousand people live here. One of the favorite entertainments of the residents of the city is the water park "Tropicana". About what services are offered here to visitors, where it is located and other useful information can be obtained by reading this article