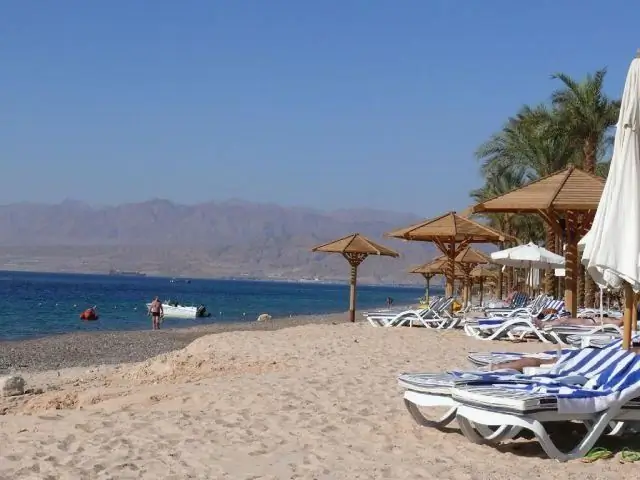 Description: The exotic five-star Movenpick Beach Resort Taba 5 is located between the extraordinary beauty of the Sinai Mountains and the Gulf, called Aqaba. The hotel is located just five to ten minutes by car from the border with Israel, Saudi Arabia and Jordan. Eilat Israel International Airport is located eight kilometers from this hotel.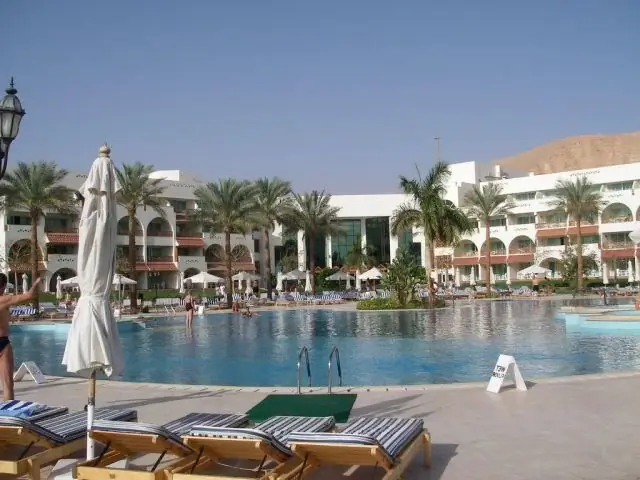 Rooms: Movenpick Beach Resort Taba 5 has different types of rooms: Standard, Bungalows, Deluxe, Superior, Executive Rooms, Family Rooms, Suites. In total, the hotel has four hundred and twenty-four stylish accommodations. In the rooms travelers find all the amenities needed for a memorable and first-class holiday. These are modern soft beds, air conditioning, cable TV with a wide selection of music and other channels, a reliable safe for valuables and things, a writtena table, a telephone, through which tourists call wherever they want, a free mini-bar with all kinds of soft drinks, as well as a furnished balcony. In the bathroom you will find a toilet, shower, washbasin, hair dryer and toiletries. At the request of the tourist, baby cots are placed in the hotel room. Thorough cleaning is done daily. Linen is changed three times a week.
Food: At Movenpick Beach Resort Taba 5 guests will be pleasantly surprised by a considerable number of restaurants serving mouth-watering and gourmet Egyptian, Chinese, Lebanese and international cuisines. All of them are prepared by highly professional chefs. Tourists can easily order delicious snacks, cocktails, coffee, alcoholic and soft drinks at the Mermaid and Pharaoh's bars located on the beach and by the pool.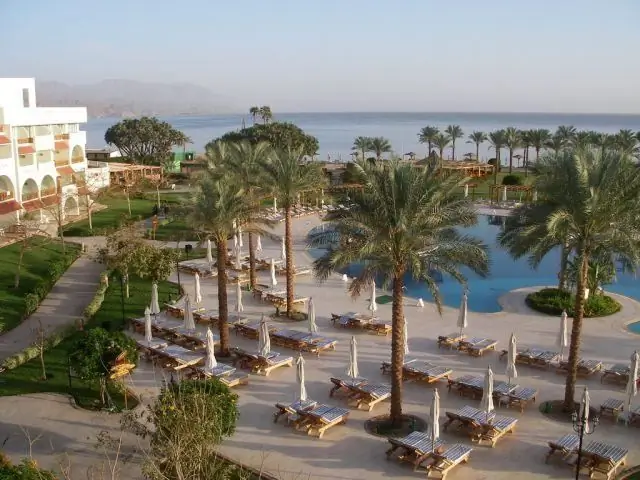 Beach: A 400-meter-long equipped sandy beach is located directly in front of the Movenpick Beach Resort Taba 5 and is its personal property. Sun loungers, towels, mattresses and umbrellas are provided free of charge to everyone. On the beach, tourists have the opportunity to either just sunbathe or learn to snorkel and dive, while gaining a lot of new experiences.
Leisure Info: All guests of Movenpick Beach Resort Taba can enjoy three swimming pools (one of which is indoor), sauna, jacuzzi, fitness center, treatment rooms, and a steam room. On the territory of the hotelyou can freely play billiards, darts, volleyball, table tennis. Any tourist has the opportunity to get high-speed access to Wi-Fi Internet, use the conference room for business negotiations. The following services are available to all hotel guests on request: doctor, hairdresser, masseur, babysitter and laundry. The hotel also houses the Palm Beach Casino, where you can entertain yourself.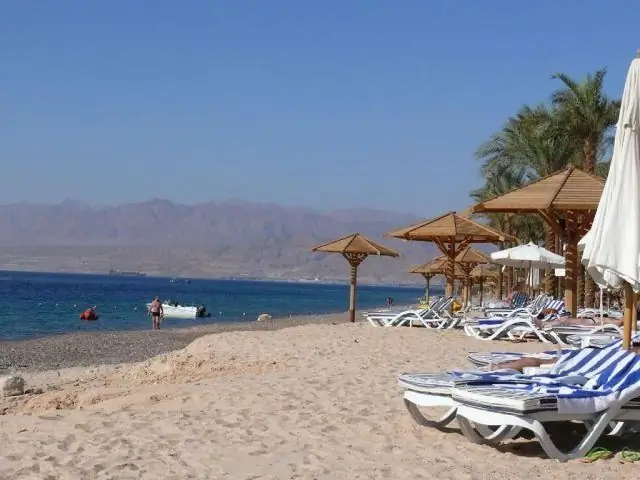 Reviews: The excellent Movenpick Beach Resort Taba 5, which has only positive reviews, undoubtedly has an impeccable reputation. It does not leave indifferent families with children, young people, elderly and business people, because its wide range of services is able to meet the needs of any population group. Travelers are delighted by the peaceful atmosphere of the spacious rooms, friendly staff, convenient location of the hotel and reasonable prices.
Recommended: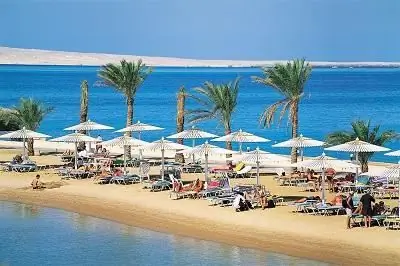 And diving enthusiasts do not have to carry scuba gear to Egypt. The resorts here are provided with everything necessary for this entertainment. Yes, and you can see the local underwater world without scuba diving, but through the windows of the Sinbad submarine. It lowers tourists to a depth of 20 meters, where marine life of a wide variety of shapes and colors are found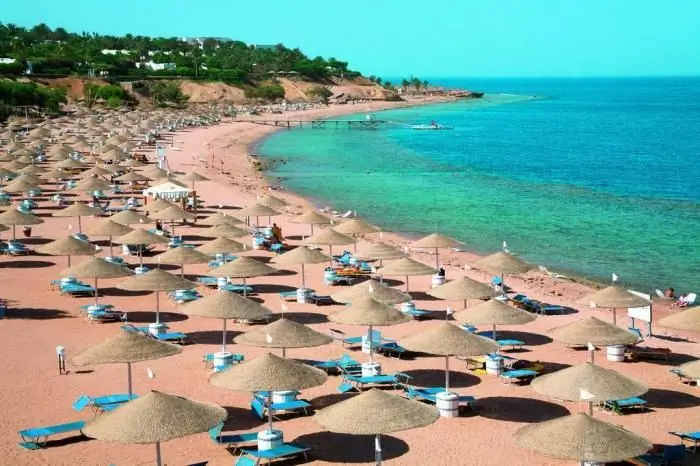 Domina Coral Bay Oasis belongs to a chain of comfortable hotels. Its staff is famous for its special attitude towards guests. This hotel has an almost perfect location. Of course, it has its own beach, while being very close (only four kilometers) from the center of Sharm and the famous Naama Bay. Reviews about this hotel note good and varied food, the guests praise the pools and the beach very much. Animation not forgotten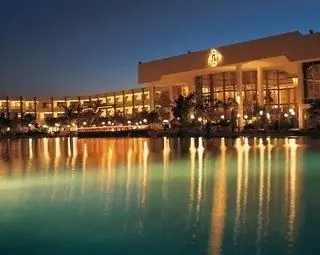 Have you ever been to Sharm El Sheikh? Did you like it and are you planning to go to Egypt again? The Dessole Pyramisa Resort Hotel is exactly what you need for a winter holiday. Why? Now I'll tell you. First of all, it is the largest five-star hotel in the Sinai Peninsula of Egypt. To get from one end to the other on foot, you will need at least ten minutes. Therefore, small buses run around the territory among the bungalows and chalets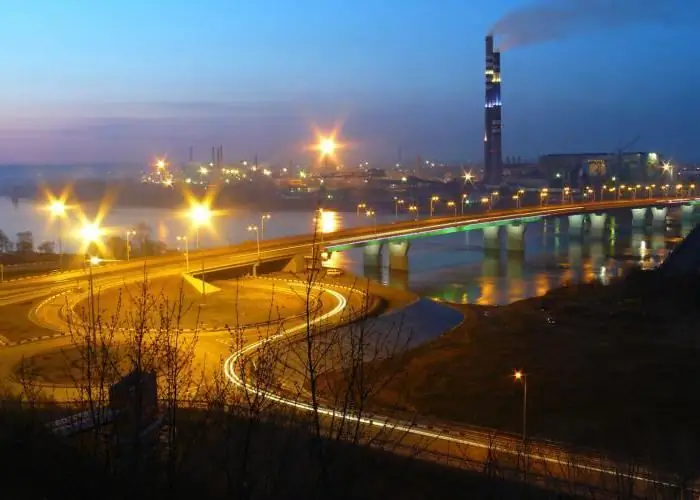 Kemerovo is a city located 3482 km from Moscow, in the southeast of Western Siberia. It is the administrative, industrial, transport and cultural center of the Kemerovo region. According to 2017 data, about 557 thousand people live in the city. In this article we will talk about the administrative division of Kemerovo, districts and their distinctive features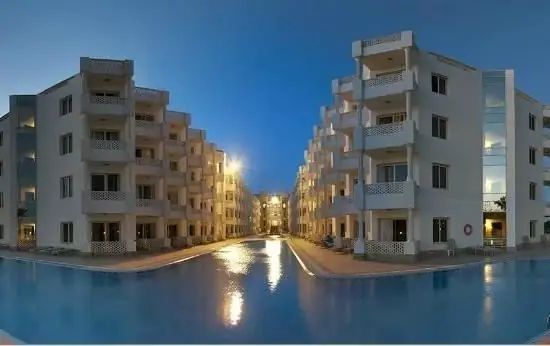 Wonderful modern hotel Golden Five Emerald, built in October 2007, is one of the best in the hotel complex Princess Egypt Hotels. It captivates with its beauty and caring multilingual staff who are attentive to every client who arrives on the Red Sea coast